Wyrm valley
---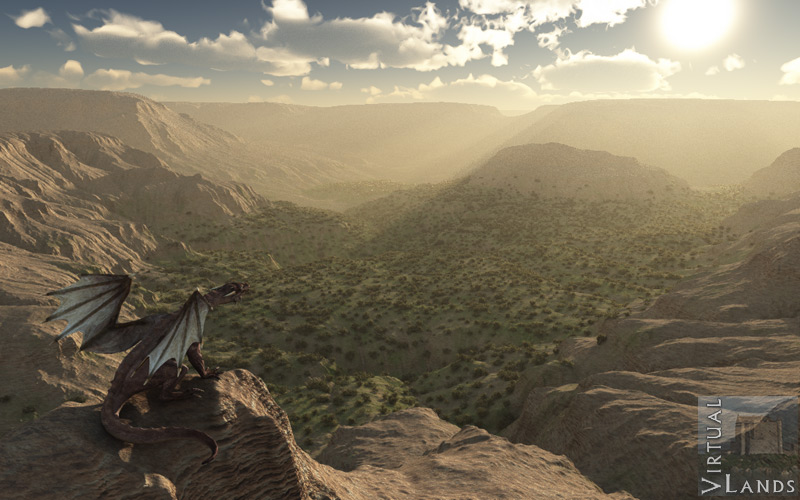 I was playing with Geocontrol 2 beta and found this nice terrain layout, which I called mesas. After making a first terrain with it I built a scene, worked on textures and wondered what I could place in this environment. I first thought of a bighorn sheep, but then came the DAZ Subdragon. I had to use it somewhere and so it is.
Behind the scenes
Due to the volumetric light, this image took a long time to render: 14 hours @ 1024 width on my Athlon 4600+.
I am stil not 100% satisfied with the volumetric lights as they are a bit grainy, but with higher quality settings, render times skyrocketed.