The old clock
---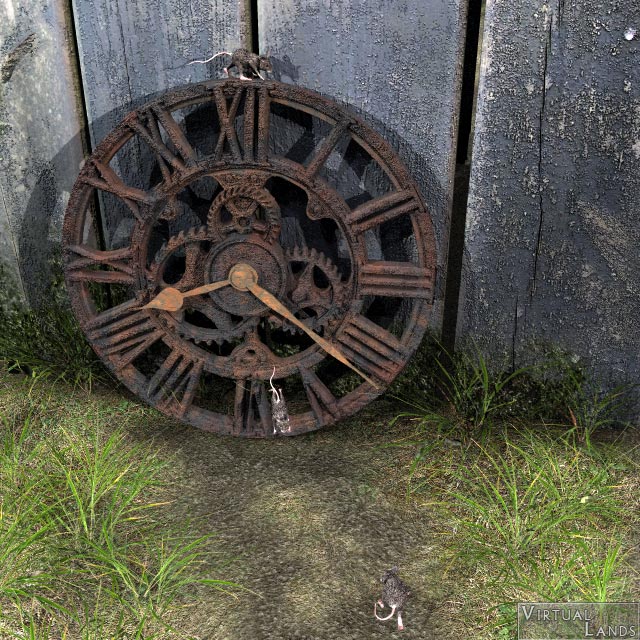 An image I designed originally for the time challenge of the Bryce forum at Yahoo Groups.
Behind the scenes
This image needed a lot of work on textures:
The planks at the back have a texture photographed from an old picnic table. I added moss on its lower parts later.
The clock has a mix between an image texture and rust
The ground has a mix between a custom earth texture and a grass one
The grass is a custom model I made. It is available for sale at Renderosity.