Mirrors
---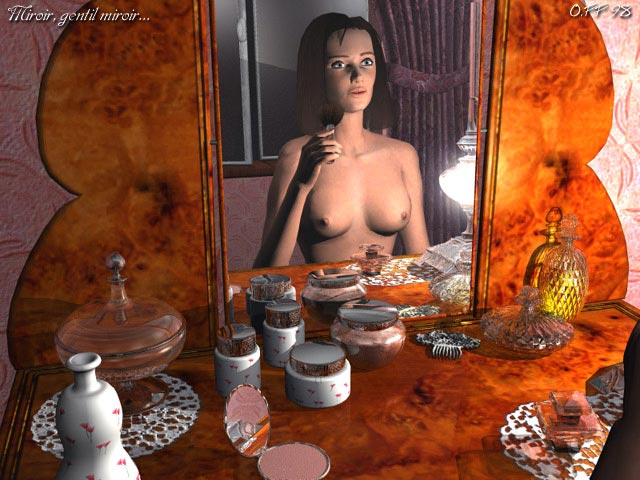 Someone once told me he had a shock when viewing these images as the girl looked like one of his former girlfriends. Well, it was in fact a fairly basic character from the edition of Poser at the time (Poser 3, I guess)
Another view of the scene. More intended as a still nature.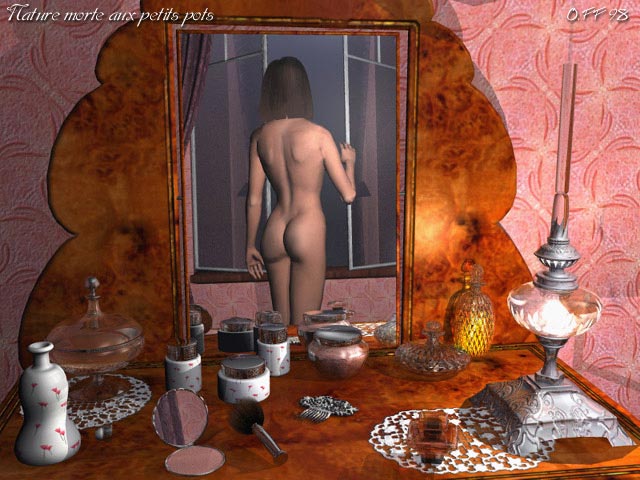 Behind the scenes
This scene is full of reflexion and also transparency and refraction. It was truly a rendering hell despite the fact that Bryce still had not advanced shadow options at the time. I rendered a print size version in a full week. I guess I could still put any computer to its knees with this scene, especially if I improved it with the latest Poser models (Victoria 4) and used soft shadows and high quality antialiasing. The crystal flasks at the back add much of the render time to the scene with their bump maps and refraction.

Many of the objects from this scene are available to download in the free 3d models section.