Loch Duich
---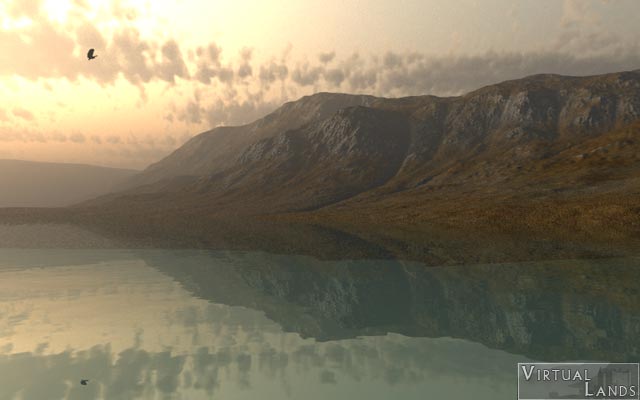 Loch Duich is the one where the famous castle of Eilean Donnan stands. The castle is near its entrance and the loch goes deeper than it. It is surrounded by high mountains.
Here is a newer version I did with Vue 7. The landscape shape and texture have changed, as well as the image format.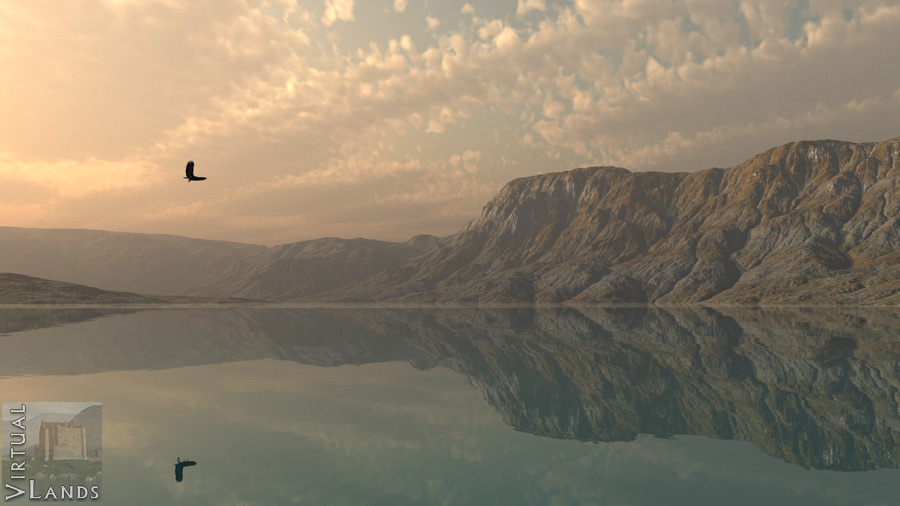 Behind the scenes
The terrains were made with the beta version of Geocontrol 2. I have not tried many terrain generator apps beside this one, but probably never will as Geocontrol has all I need. I will probably purchase version 2 as soon as it is published.