Hide and seek
---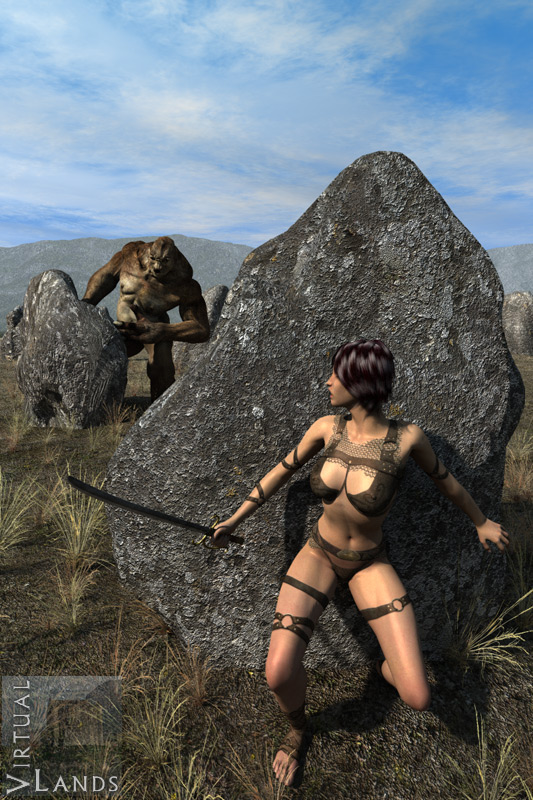 This image was first inspired by a drawing of Jeff Easley showing an horrible monster finding two young ladies in very light clothing behind a rock.
I wanted to give the girl more chances to survive and thus armed her with a short sword and hid her behind one of these rocks.
Behind the scenes
This image uses a custom texture for the rocks. It is derived from a photograph taken during holidays in Southern France. Same thing for the ground.
The dry grasses are also a personal model.
The rock behind which the girl is hidden and the one near the troll are approximately the same size. So as you can guess, the Troll is huge!