Geocontrol 2 pre-release
---
Geocontrol 2 Pre Release has been made available by Cajomi on a dedicated website.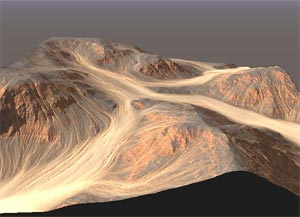 Geocontrol is an interesting terrain generating software, the ideal complement for programs such as Terragen, Bryce or Vue.
Its author Cajomi, who went on with the development despite a recent accident just completed the pre-release of version 2, wich is now available on a dedicated website.
There is a reduced price for both upgrades and full purchase running until the 30th of November.
Do not miss the small videos showing the features, especially the workflow one.