Focal length simulation
---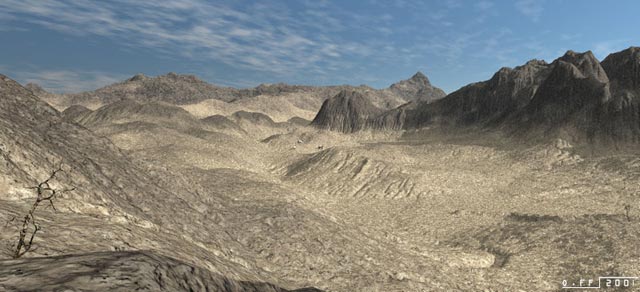 The images were made using the equivalents of 20mm, 50mm, 100mm, 200mm and 600mm lenses, or at least their equivalent in Bryce..
First, here is what you view at 20mm (ultra wide angle)
The next picture uses a focal length of about 50mm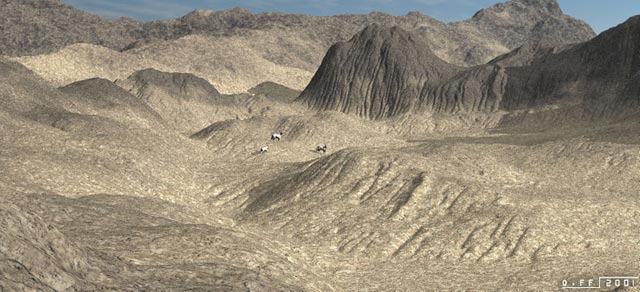 Here is the view you get at 100 mm. You now start to make out the subject.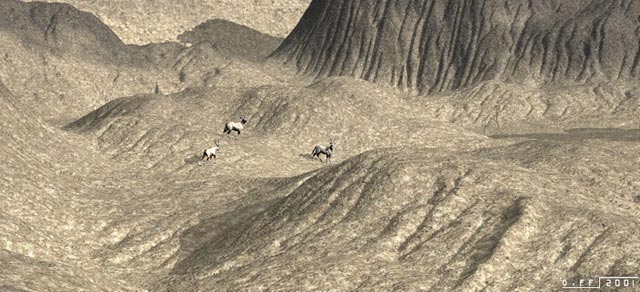 Here is the view at 200mm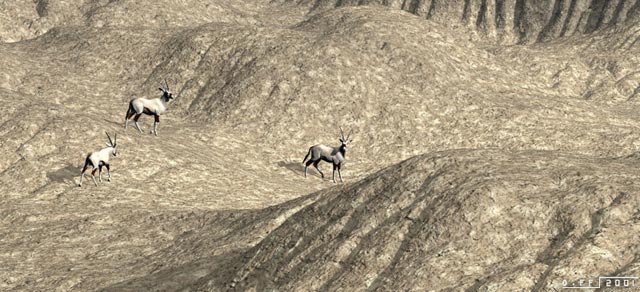 And if you are rich enough, you can afford a 600mm to get this view.