E-on Software Christmas special
---
E-on Software has set up a special offer on some of its products with 25% off till the end of this year.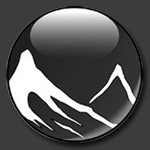 The DAZ anniversary offers have just ended and yet there are new opportunities to spend your hard earned cash.
E-on offers 25% off its "products for artists" range:
Vue 6 Easel
Vue 6 Esprit (the additional modules are also discounted)
Vue 6 Pro Studio
There is also a power bundle of Vue 6 Esprit and Poser 7 at $299, but this offer is on limited stock.
All of this is available at their online store.