Deep Blue
---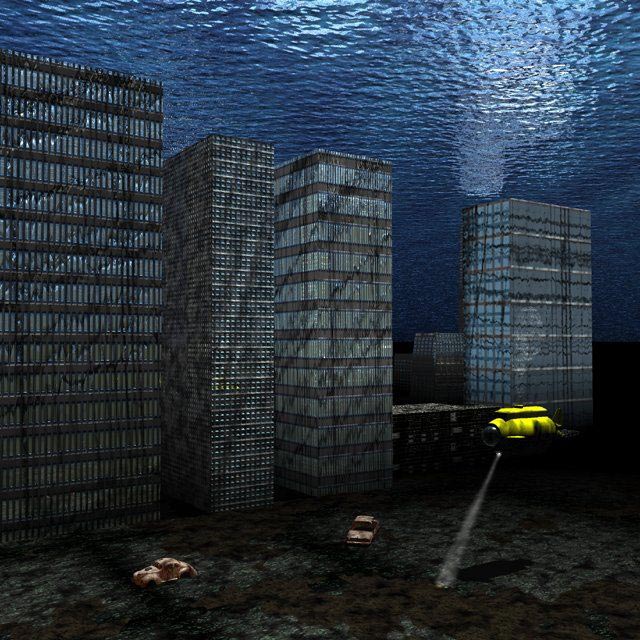 This image was inspired by a song from one of the metal bands I was listening to at the time: Angra.
It may also have some Beatles stuff in it.
Behind the scenes
The yellow submarine was modelled in Amapi.
This image was an early attempt of an underwater picture.