Caged ducky
---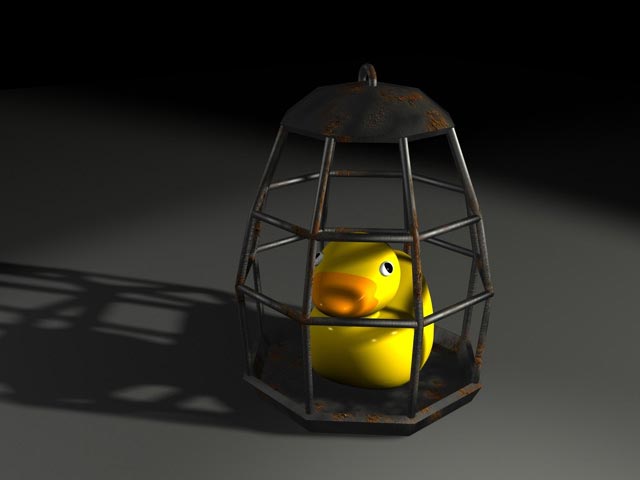 Maybe a metaphor on mistreated childhood. Or simply a test.
Behind the scenes
The ducky was made with the open beta version of Rhino, in NURBS. I followed a tutorial that was included with the software.
The cage was done in Amapi and is available in the fantasy section of models.